Boulevard Malaussena and Rue Cassini, Nice
Stores, each 75 m2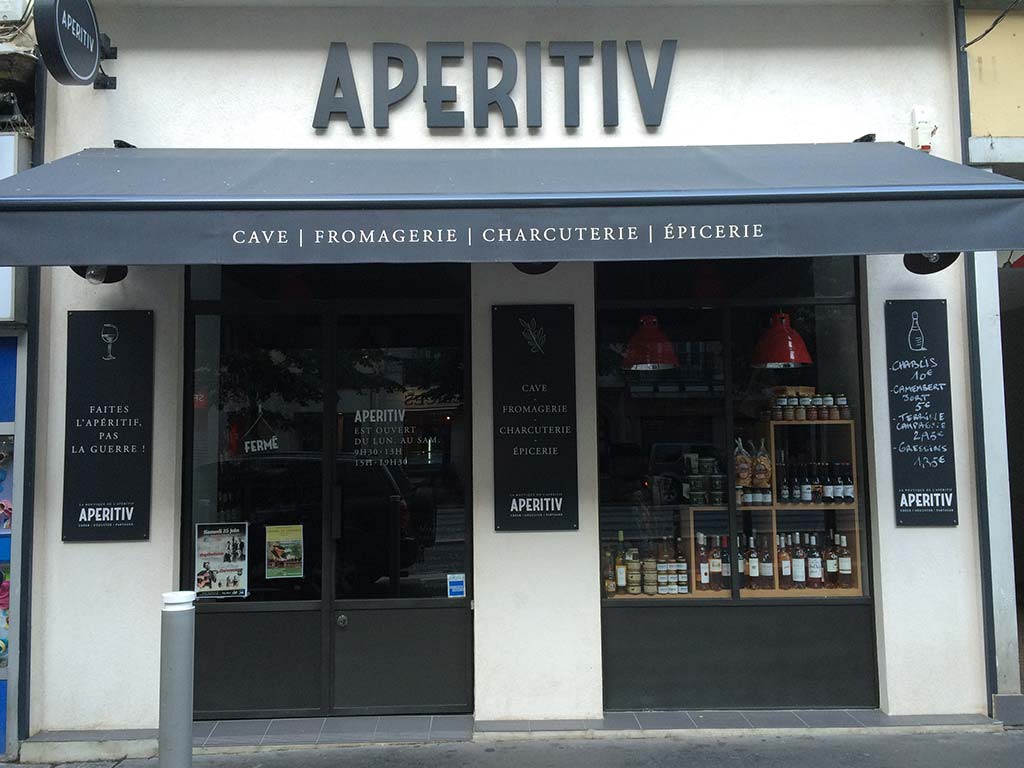 The Apéritiv' environment is an eco-market bringing into one retail space all the products needed to host at-home drinks parties.  The prototype design for the Cassini shop creates a series of islands – first a market with bulk products, then a cocktail bar, and last a counter for ordering small plates of cheese and charcuterie – in order to create a convivial open market that can be easily reconfigured for evening tasting events.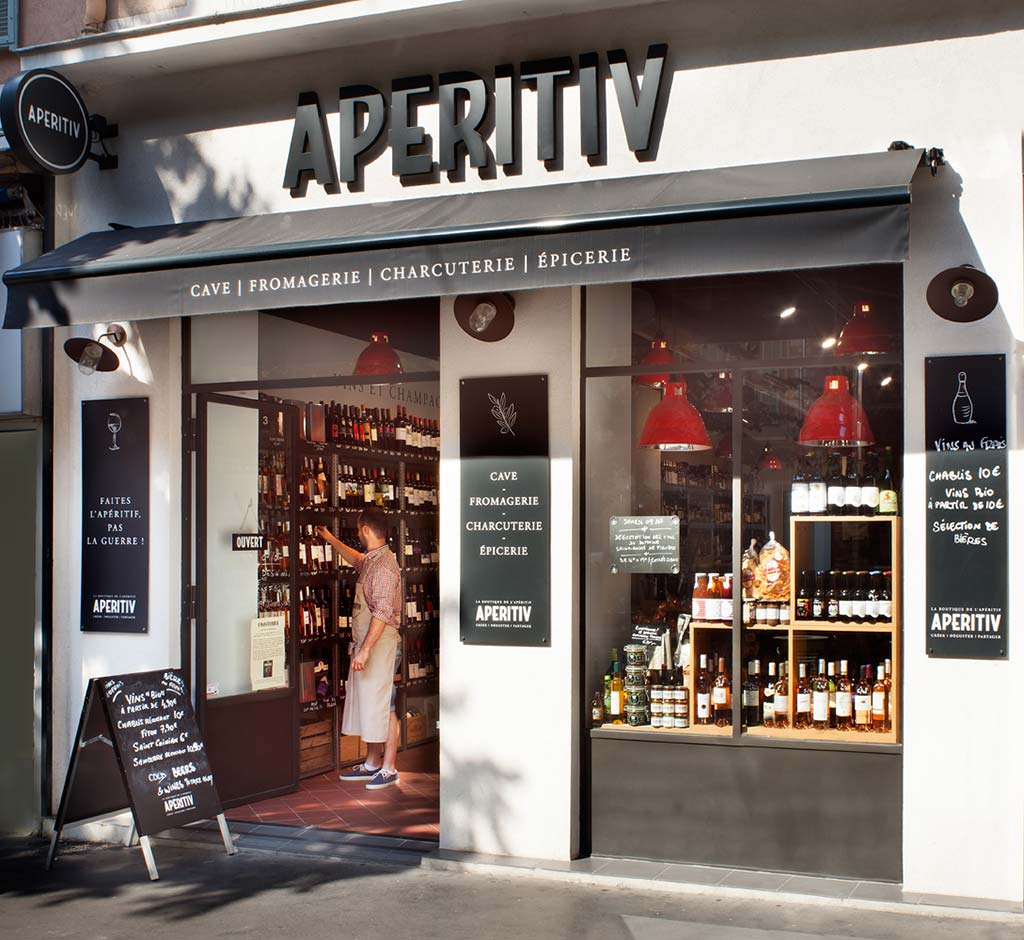 Following on the success of the Cassini pilot, the founders opened the next evolution of the concept on the main shopping street in Nice, at the entrance to the main market.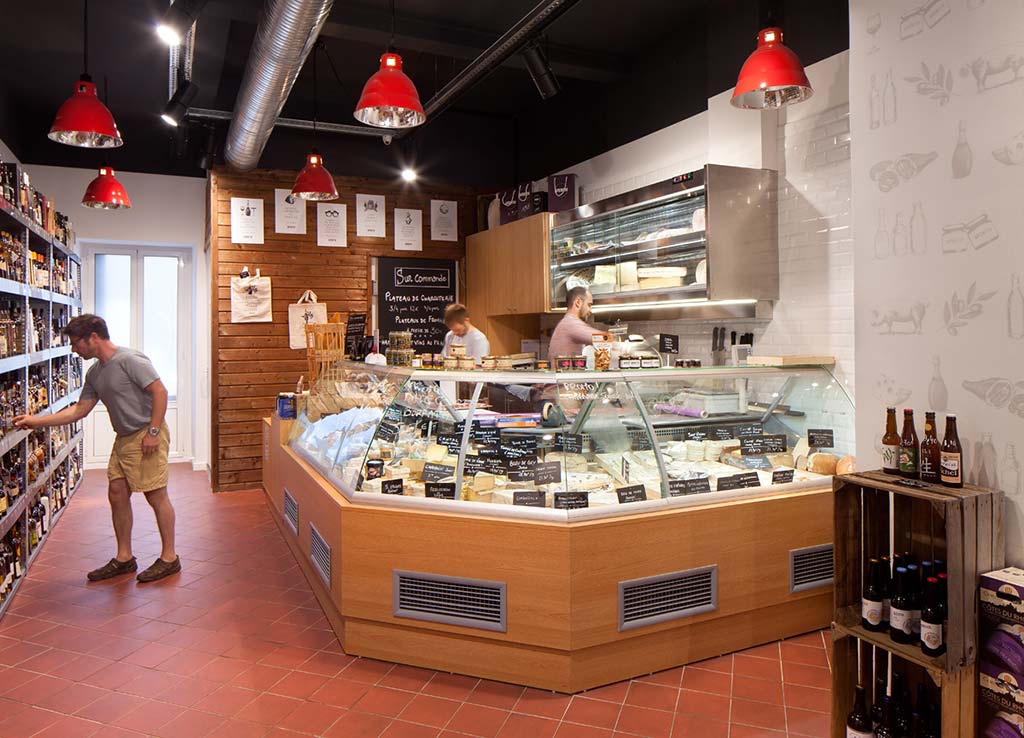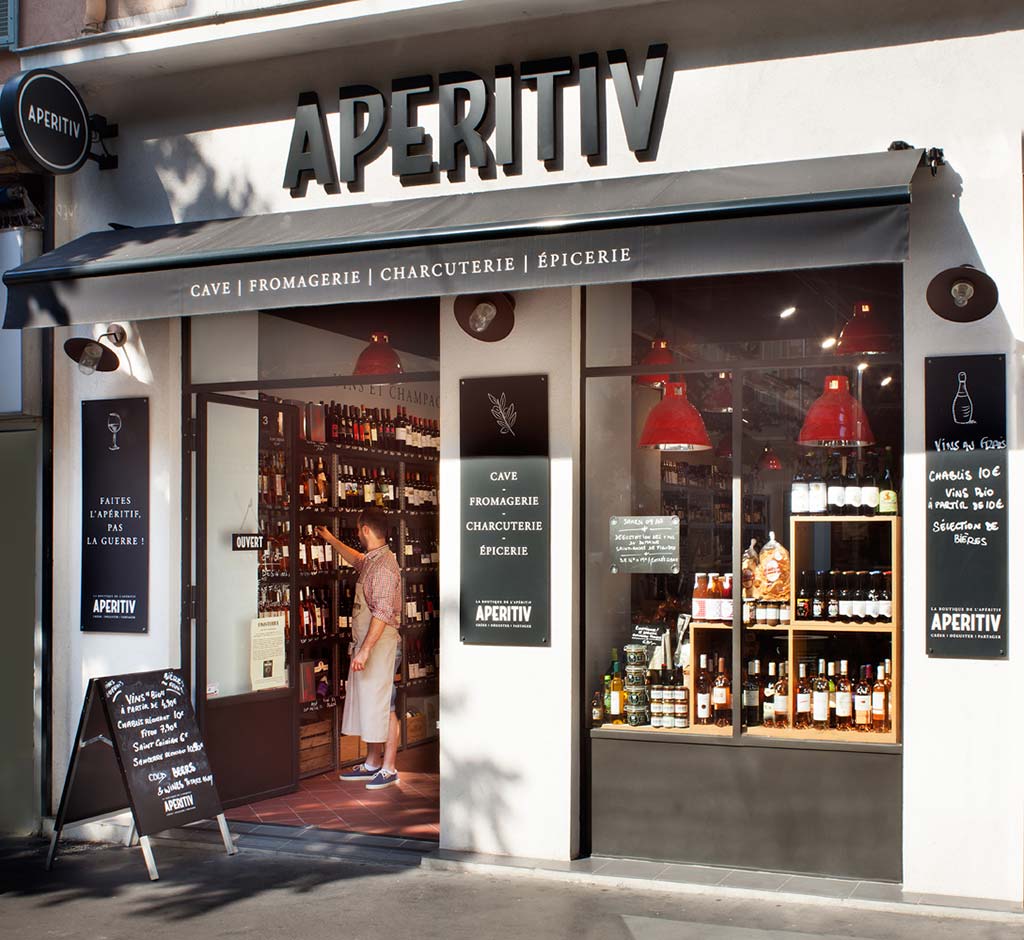 Display systems and accessories have been designed for both shops.  Atelier shopfront systems, industrial lighting, cold rooms clad in salvaged wood, and industrial shelving evoke the accessible charms of the Mediterranean market place.