Nice, Cap 3000, Biot, Marseille, Monaco, Montpellier, Lille, Lyon, Londres, Riyad, Pékin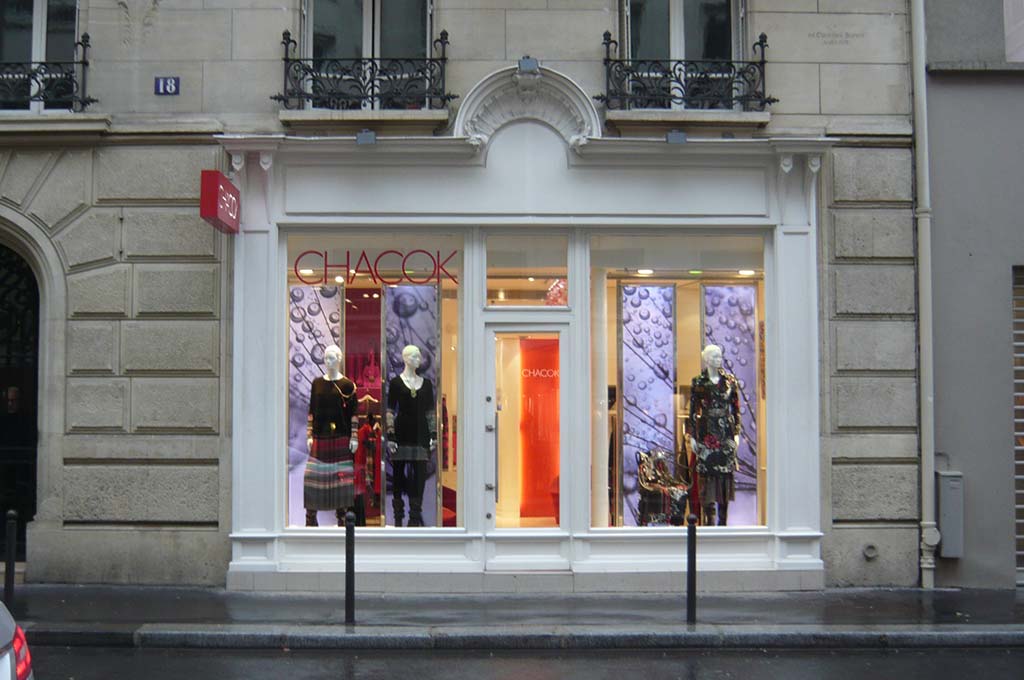 Display fittings, lighting, furniture have all been designed as gallery props to showcase the brand, a highly patterned and colourful line of womens' clothing and accessories.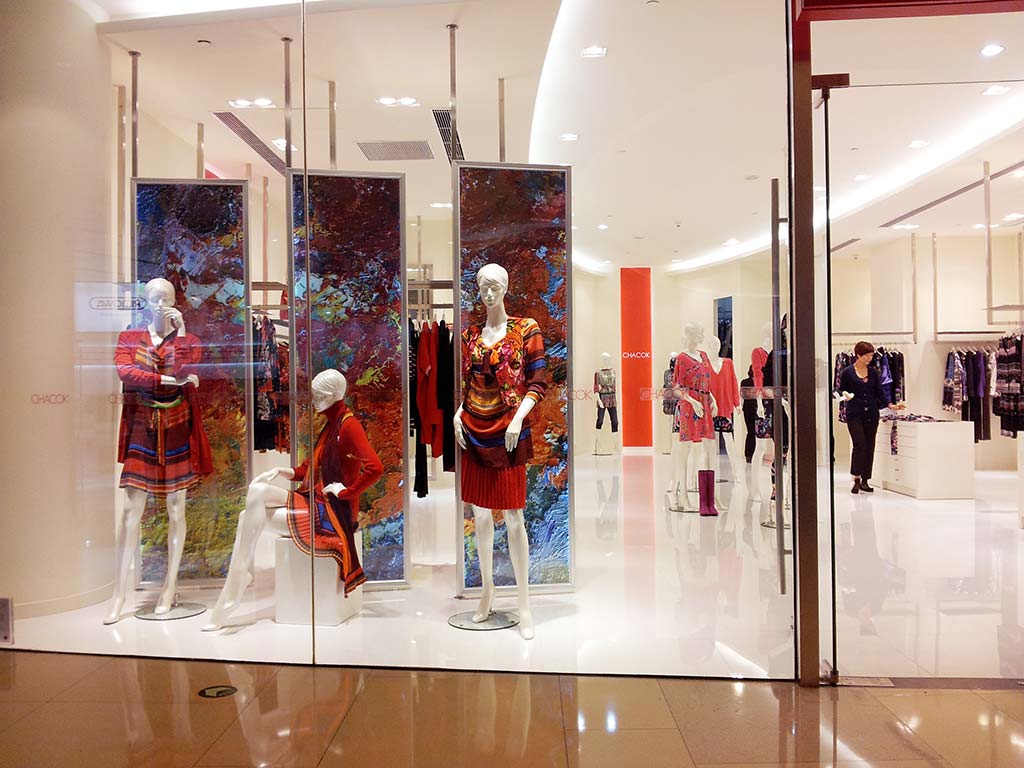 French fashion icon Chacok worked with Atelier Baraness + Cawker to establish a design identity for its points of sale around the world.  The shops and the headquarters in Biot have been renovated with an eye to international development.  The architects have developed guidelines and specifications for the complete fit-out, including furniture, accessories and signage, to guarantee uniformity across the brand.  In 2012, the concept was updated to accompany the expansion of the brand to the Asian market.