Bellevedere
Client
Private Residence
Belvedere is an architectural project completely integrated into its landscape. Two parallel glass walls of 12 metres pocket out of sight, fusing the interior and exterior spaces into one single room parallel to the 20 metre long lap pool.
Villa 267 m2
Property, including pool and reflecting pool, terraces, 2,235 square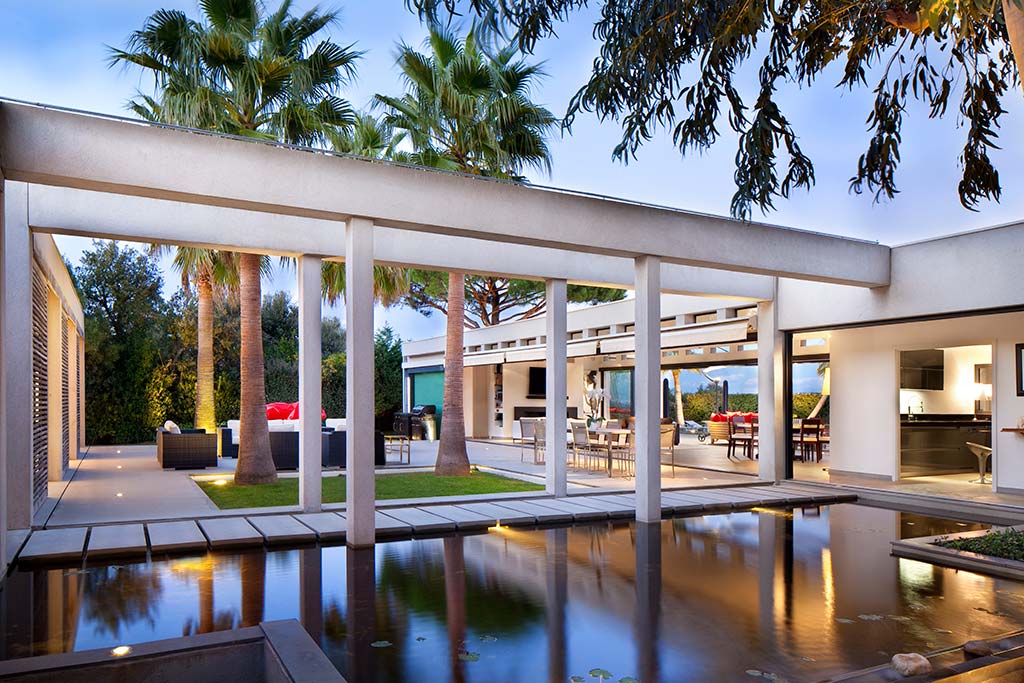 Villa Belvedere is an entirely integrated architectural project: from the planning application to the detailed design of the interiors and the gardens. Two parallel walls twelve metres in length slide out of view, erasing the boundaries between the living space, a terrace overlooking the Pampelonne Beach, and an interior courtyard with reflecting pool, pergola and queen palms.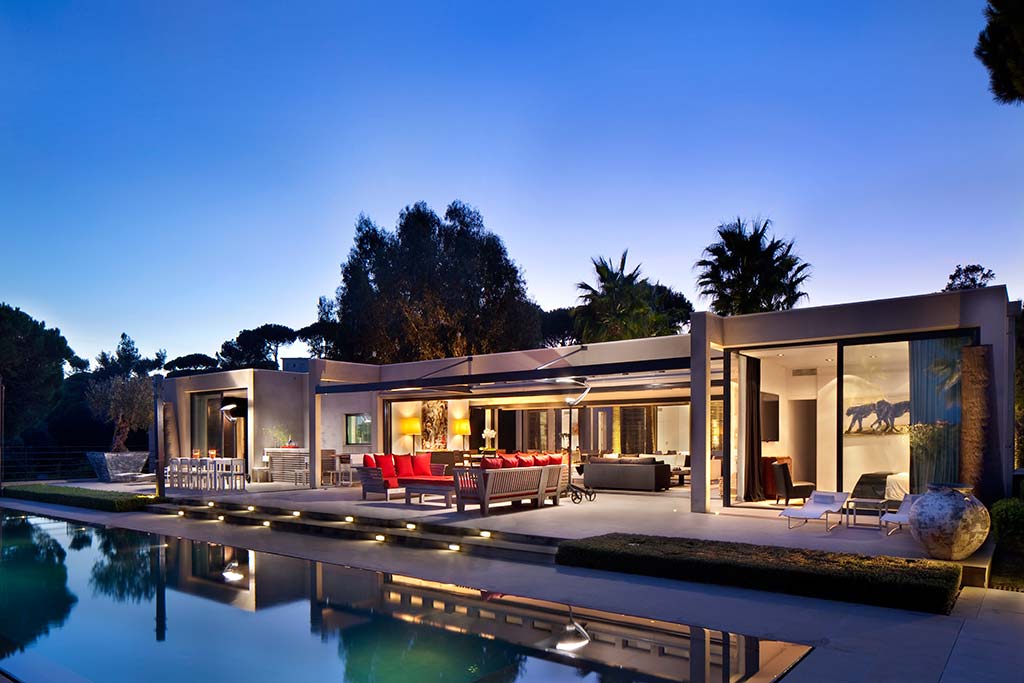 The clerestory windows of the salon were part of an innovative value engineering study. The position of the windows provide upper level ventilation that reduces by 40% the requirements for air-conditioning of the villa.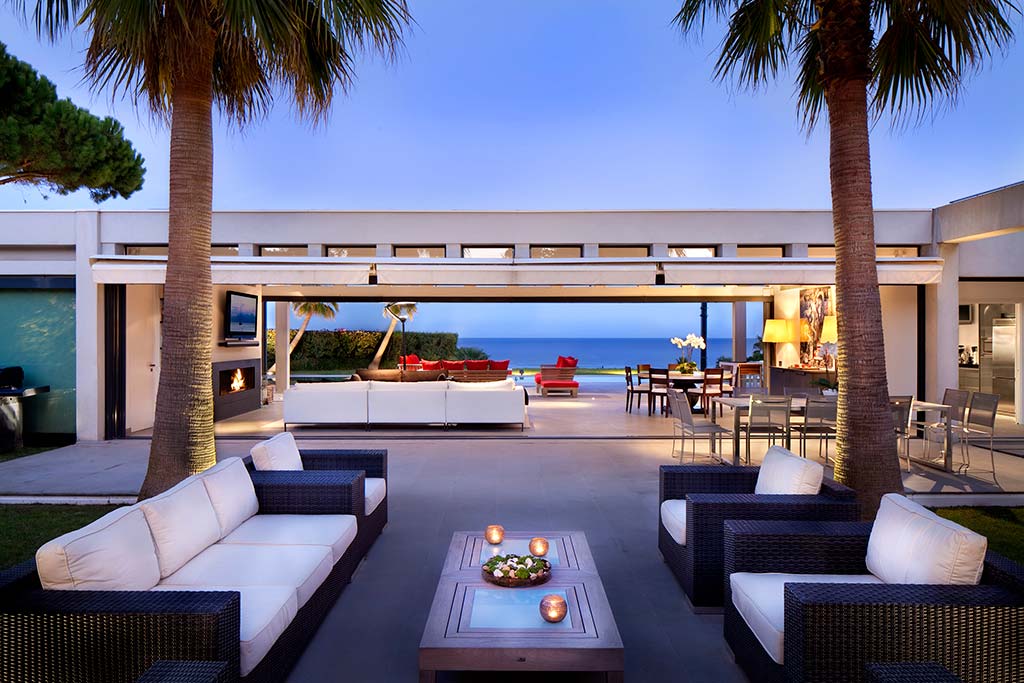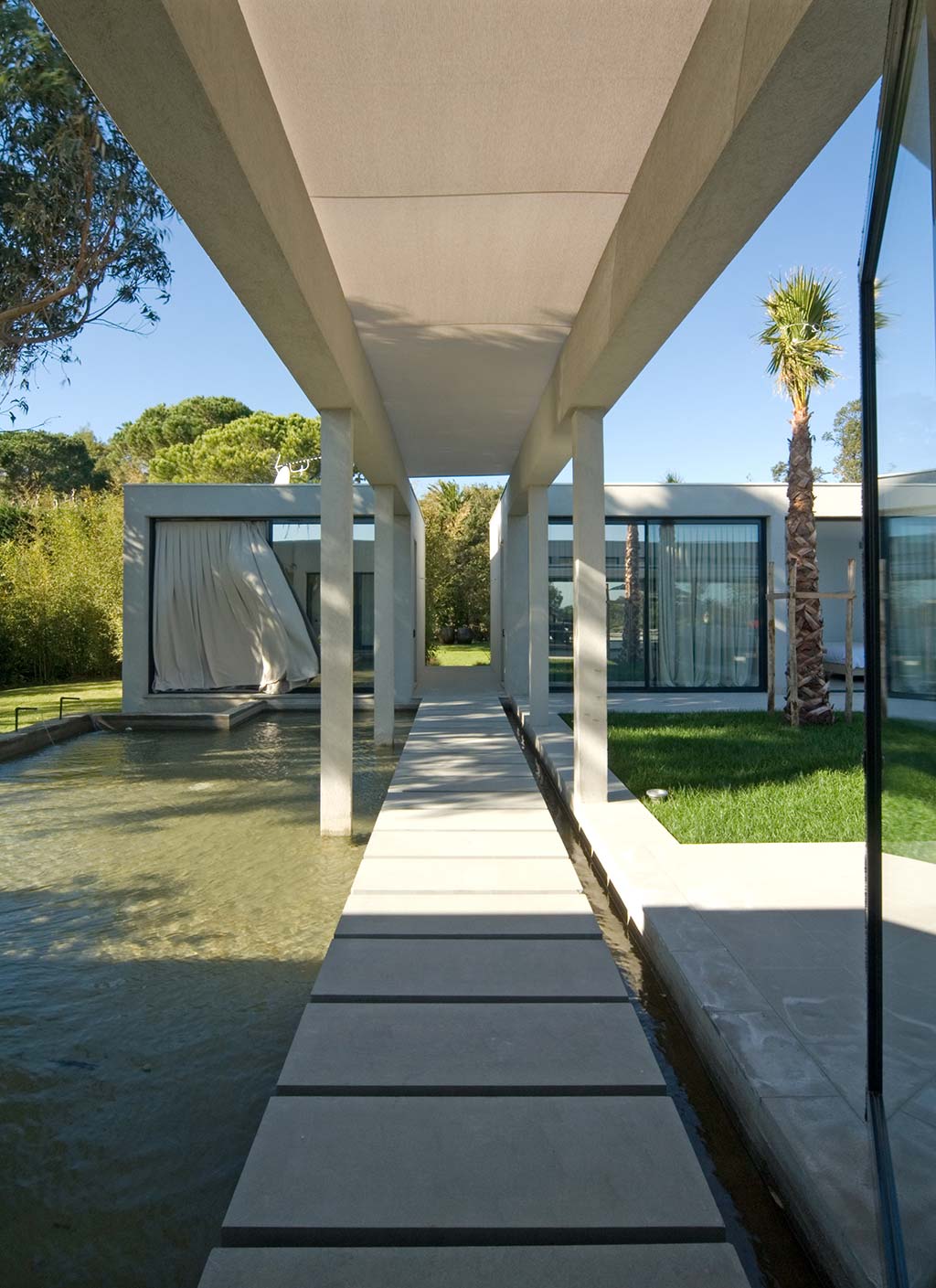 To the north of the guest wing, outdoor showers have been installed in the bamboo groves, creating intimate private gardens for each of the four suites. Two large suites blank the central living room, with direct access to the main terrace which is lit at night by the mirror pool.