Pinetta
Client
Urban Development
Antibes
Buildings, including three private villas,  2.468 m2
Property of 19.114 m2, including four pools
At the outset, Pinetta began as a terraced hill, with dry stone retaining walls and olive trees and pines.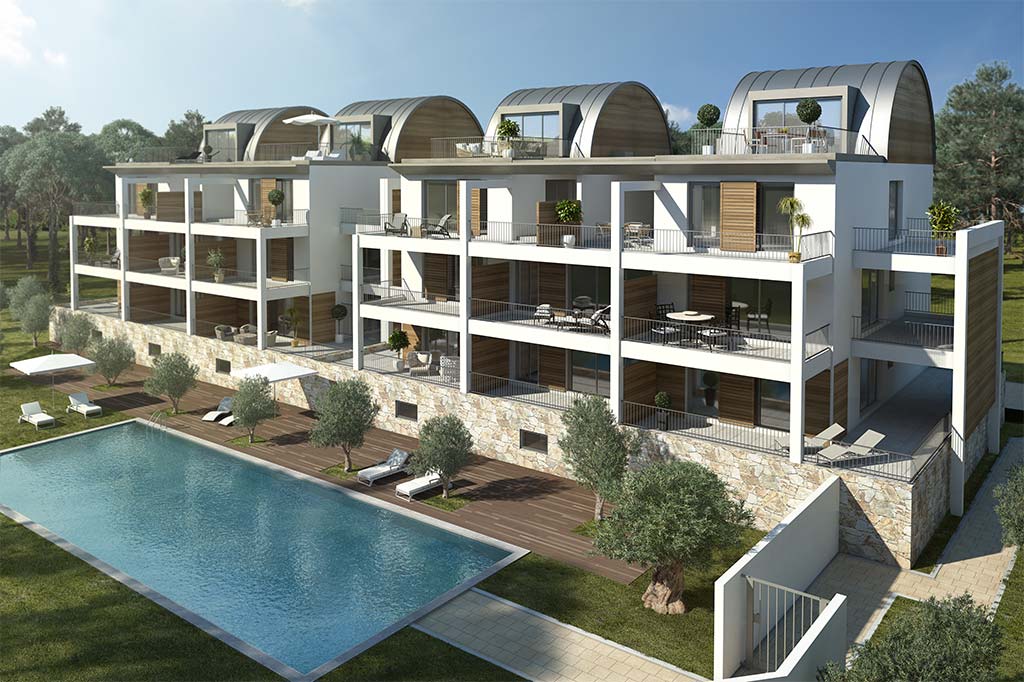 Three independent buildings at street level reinterpret the modern Italian « Pallazina » model, which was a modern housing typology combining the advantages of shared equipment with the grandeur of mansion flats. The building to the east of the entrance has been fitted out as social housing flats, in respect of planning regulations.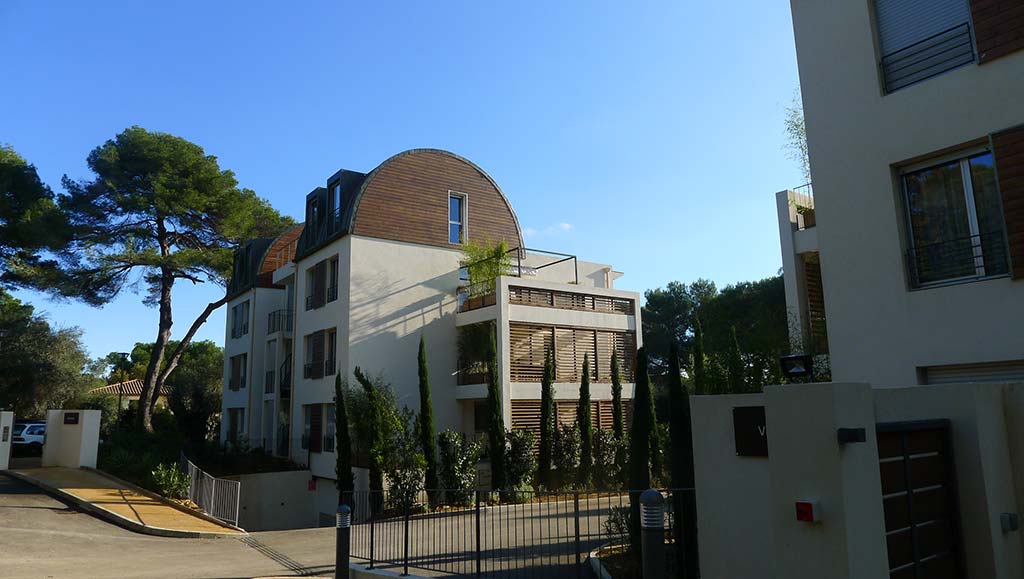 At the upper level of the hill, the Domaine des Artistes has been created as a private enclave with three villas. Each villa is sited to take advantage of the views of the Bay of Nice and the Cap d'Antibes. With private drive and property gates, the villas are arranged around a courtyard leading to private garages. The pools of the villas are oriented to the south, and the gardens are offset for privacy of the outdoor terraces.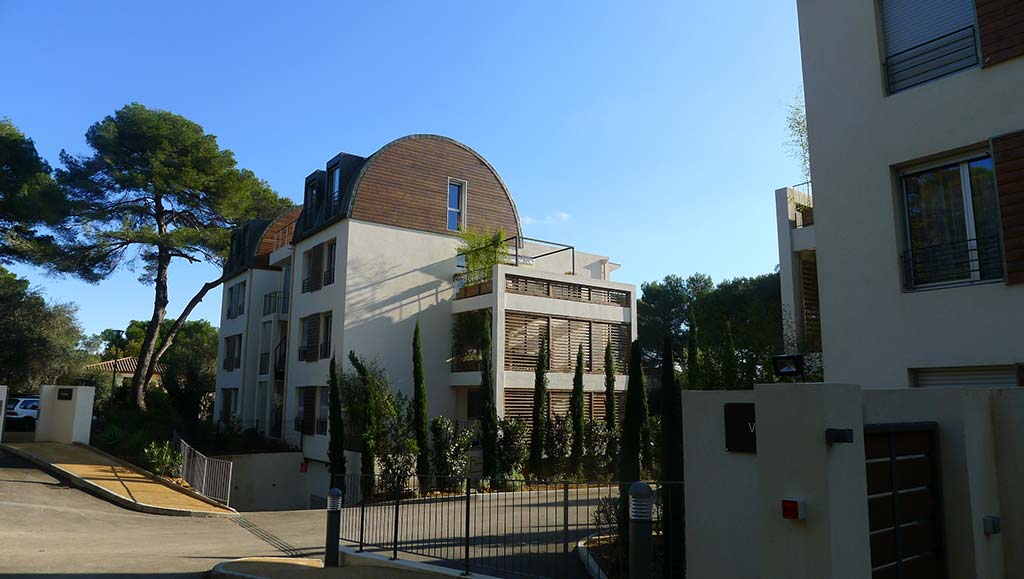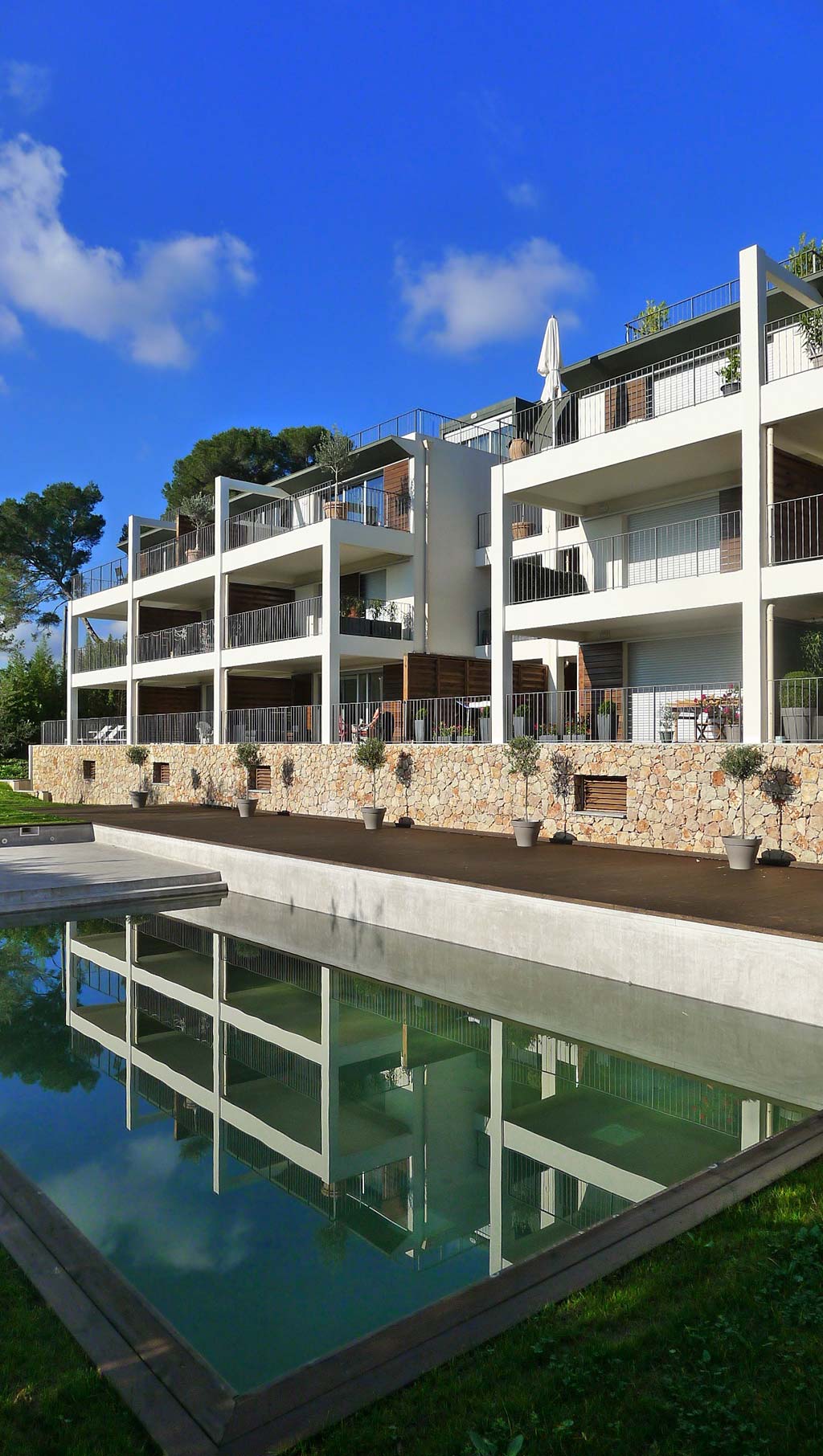 Unique in its context, the development offers a broad range of housing with uniformly high architectural caliber.